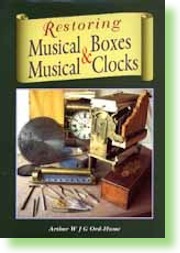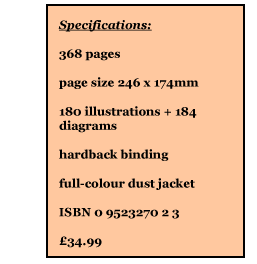 RESTORING MUSICAL BOXES
& MUSICAL CLOCKS

by Arthur W. J. G. Ord-Hume

Describes how to repair all types of cylinder and disk musical boxes, singing birds, also bell, organ and dulcimer musical clock mechanisms and their cases. There are details on how to repin cylinders, repair disc, re-cover bellows and make new organ pipes. Also learn the correct way to care for bells, and restring dulcimers &emdash; as well as many other restoration tasks, from replacing the massive drive springs to case repairs. Arranging music for mechanical musical instruments, repinning musical barrels, materials and tools. The text is accompanied by numerous superb line drawings and many photographs. A practical book with emphasis throughout on good conservation and restoration techniques. Musical theory and the principles of tuning appropriate to the restoration of mechanical musical instruments, and a glossary of mechanical and musical terms to enable the clockmaker to put new music on a cylinder.


Contents
Introduction

Workshop Requirements & Skills

Restoring Cylinder Musical Boxes

Repinning Musical Box Cylinders

Restoring Disc-Playing Musical Boxes

Miniature Musical Movements & Singing Birds

Types of Musical Movement Found in Musical Clocks

Restoring the Carillon Movement in Clocks

Restoring Small Pipe Organs in Clocks

Restoring the Dulcimer Mechanism in Clocks

Restoring the Cases of Musical-boxes and Clocks

Documentation, Display, Demonstration & Conservation

Appendices

Glossary




a Mechanical Musical Instruments & Their Components




b Musical Theory

Music for the Musical Clock

Musical Theory and the Principles of Tuning

Suppliers of Restoration Materials

Disaster Survival & Emergency and Salvage Action

Bibliography

Index
The Author

Arthur Ord-Hume is an acknowledged authority and author on all aspects of mechanical music, who has advised on musical boxes and musical clocks to museums round the world. He is also the author of
The Musical Clock
.