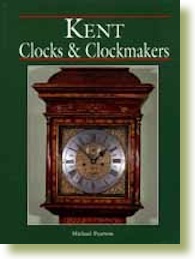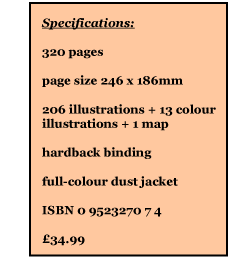 KENT Clocks & Clockmakers

by Michael Pearson

Kent has a long history of clockmaking, with a clock being installed in Canterbury Cathedral as early as 1292. This book details Kent's early turret clocks, and the history of the county's most influential clockmakers. By the end of the seventeenth century Kent had a rapidly growing number of clockmakers, and by the eighteenth century a growing number of London-trained apprentices moved into the county. Though many Kent clocks have a style similar to those from London, a distinctive Kentish style developed, both for simple 'country' clocks and more particularly high-quality cases made in the east of the county with a distinctive Kentish cresting. There is a comprehensive list of over 1,200 clockmakers from the earliest times up to the nineteenth century, while an appendix gives extracts from local eighteenth- and early nineteenth-century newspapers relating to clocks and watches.


Contents
Introduction

Turret Clocks in Kent

Domestic Clockmaking in Kent

The Bakers of Maidstone & Town Malling

The Cutbush Family of Maidstone

Thomas Deale of Ashford

The Greenhill Family

Kent Clockmakers & Watchmakers

Clockmakers & Watchmakers in Early Kent Newspapers

Kent Clockmakers & Watchmakers Listed by Town

Bibliography

Index
The author

Michael Pearson is a dealer in early oak furniture and clocks in Canterbury, and has researched the history of the clockmakers of his native county for over twenty years.